Emotionally Focused Therapy for Couples
Resolve blocks to communication and eliminate negative patterns by strengthening your emotional bond.
About
I Help Couples Transform Their Relationship
My passion is to bring more love into the world by helping couples become resilient and joyful in their relationship. When your relationship is healthy, you're able to be your best at everything in your life! When your relationship is insecure, you experience chronic stress, and it is hard to get out of this rut on your own. Over time, you may develop anxiety, depression, insomnia, compulsive behaviors, and other challenges due to the emotional pain of disconnection, because our primary attachment with our partner is truly a vital need for our well-being. When couples reach out to me, they usually are experiencing a lot of distress. I create the safety each of you needs to express what is hard in your relationship, and together we work collaboratively to identify and then eliminate a negative pattern of emotional disconnection that happens between you. You know the one: different topics but same argument over and over! As you feel safer, you are able to share unmet needs and that you long to have your partner actively respond to with compassion; this creates a safe and strong connection between you and helps to heal wounds, to facilitate productive communication and allows you to experience joy in your partnership again! Your attachment bond becomes more and more secure as you now know how to keep each other safe and effectively repair the occasional misattunements. I have been in private practice in the Monterey Bay area since 2008 where I live with my husband and two pups. I love swimming in the ocean, volunteering, reading books, getting outside in the sunlight and learning about quantum biology. I look forward to hearing from you! FAQ's about My Practice: 💠 I am out-of-network with all insurance companies. I request payment at the time of service, but I am happy to submit claims electronically as a courtesy to you for possible out-of-network reimbursement IF one of you qualifies for a valid mental health disorder diagnosis required by insurance. 💠 Emotionally Focused Therapy (EFT) is a powerful, attachment-based couples model developed specifically for couples by Sue Johnson, Ed.D. who wrote the books "Hold Me Tight" and "Love Sense". I highly recommend these two books! You can read more about EFT and the outcome-based research documenting its effectiveness here: https://iceeft.com/eft-research/ 💠 If you are interested in pursuing EFT with me, I ask for a brief, complimentary Zoom "meet & greet" with you AND your partner, so that I can explain a bit more about the EFT process, you can ask any questions or address any concerns, and to ensure we're a good fit to work together. 💠 The length of treatment depends on various factors such as whether there have been significant betrayals or significant early childhood attachment trauma; however, EFT is a highly-focused, targeted approach and gains are quickly made for those who can attend weekly and trust the process. 💠 Feel free to contact me if you have additional questions!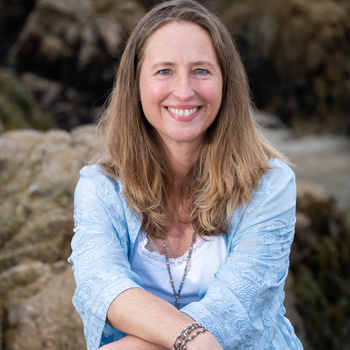 Heather Crimson
Licensed Marriage & Family Therapist
Location
Serving Monterey Bay and All CA Residents In-person or via Telehealth
Heather Crimson LMFT
Pacific Grove, 93950